Background
Meanwhile, my responsibility as Global UX Lead was to oversee and mentor UX leads, visual designers, and frontend developers for all merchandising projects: booking flights, upgrading seats, pre-ordering meals, and other transactional projects.
After several months on the job, and after successfully overseeing and working on merchandising projects, one thing was really clear: I needed to address the View Reservations page. The first thing to do was to investigate whether the page could be revamped in a way that would present service and product offerings as a dashboard rather than as scattered advertisements and modules on the page. That's exactly what we did. Here's how.
The Process
Stakeholder Interviews
Managing flights involves an incredibly multi-faceted series of scenarios. Millions of lines of code are run. The number of factors governing what needed to show on the dashboard was nearly endless: planes, loyalty customers, delays, flight routes, time before departure, and service demand were just a few of the scenarios that created different permutations of what we needed to show on the dashboard.
To sell the dashboard idea to the decision-makers in American Airlines, my team and I needed to fully vet out scenarios and opportunities that were at stake. This project took a tremendous amount of buy-in (and a huge number of meetings) throughout the organization because the initiative wasn't mandated from senior management. Rather, it was originating from those of us who were in the trenches trying to solve a very real problem at the UX level.
Scenario Analysis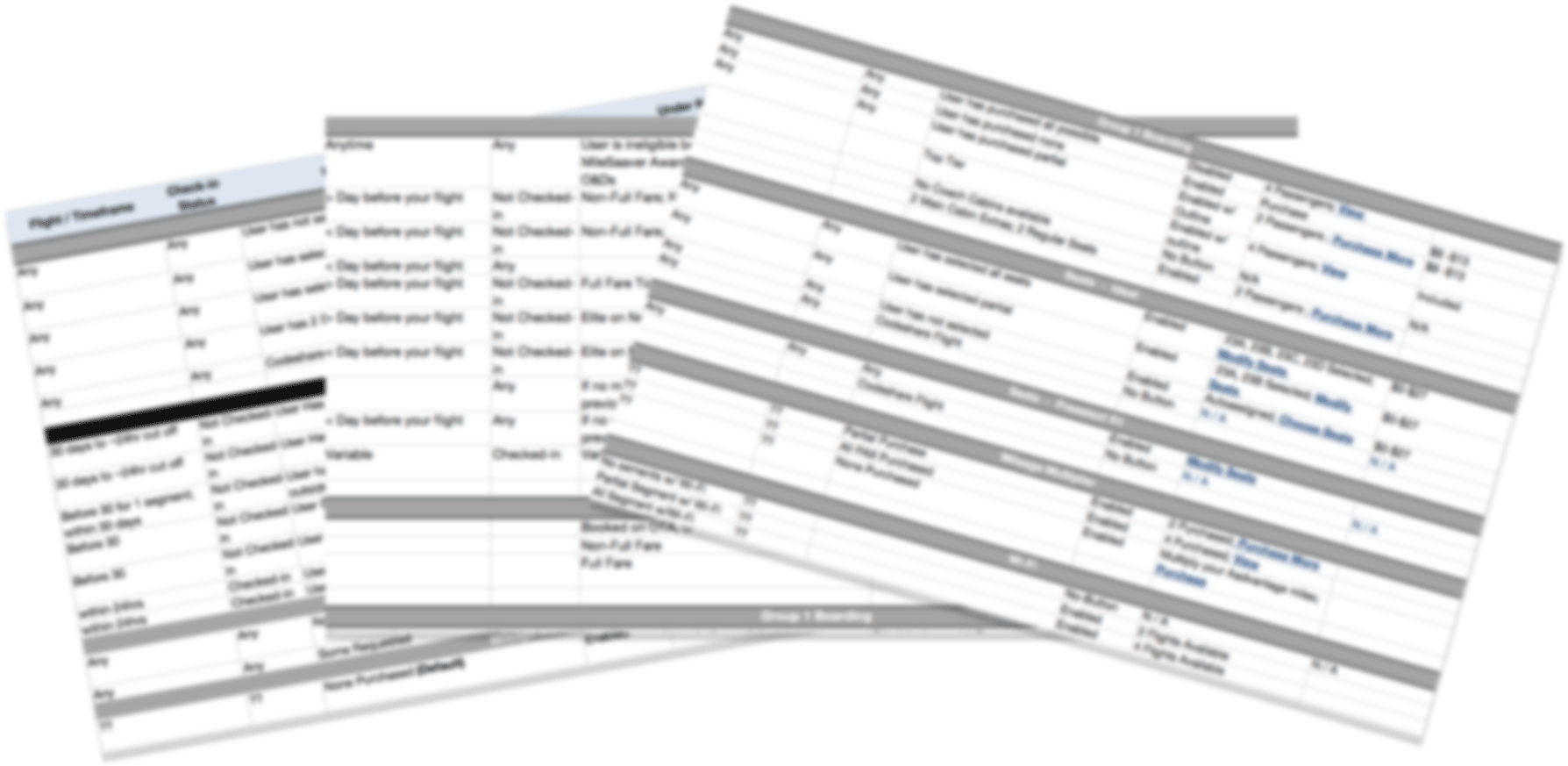 To sell my idea, I had to be able to demonstrate to the business that I had considered every "what-if" scenario. After getting a critical amount of understanding from more than six business units, I began to map out scenarios.
Wireframes
I also needed to show my ideas. These wireframes went through over 20 revisions. But they were invaluable in gaining business alignment with the many stakeholders. The wireframes needed to prove the solution was sound in every respect. Specifically, I had to prove that it would:
Provide a better user experience in all scenarios
Be able to stand the test of challenging business logic
Be profitable for each business unit despite reducing screen real estate for most business units' service offerings
Be scalable technologically
Scalability / Feasibility Analysis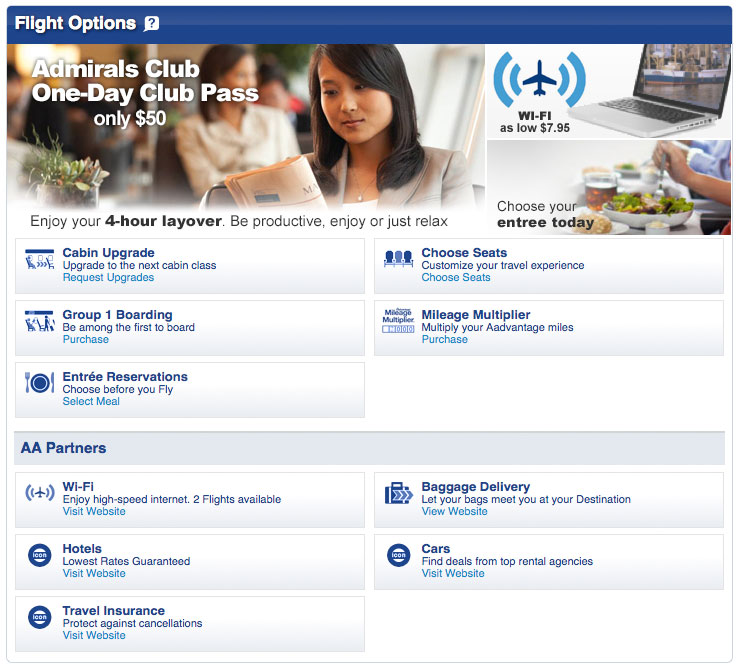 Because stakeholders had a number of fears surrounding this project—some legitimate, some unfounded—I decided to put additional analysis into to the scalability and feasibility of the project.
Summary: Creating a Long-Term Vision for the Most Visited Pages This project took tenacity, patience, and collaboration. The payoff was knowing that we were providing a far-and-away better experience for existing customers—one that would result in an increased amount of business for each business unit touched by the changes.
Here's what made the dashboard a win-win for American Airlines and their customers:
We improved user experience by prioritizing the most relevant information.
We made offers more attractive by making them more accurate and informative.
We increased customer transactions by presenting products and services as opportunities rather than as hard sells.
We reduced the design time for future projects by building a robust project framework.
We improved American Airline's branding by providing a cohesive and consistent look and feel for millions of customers.